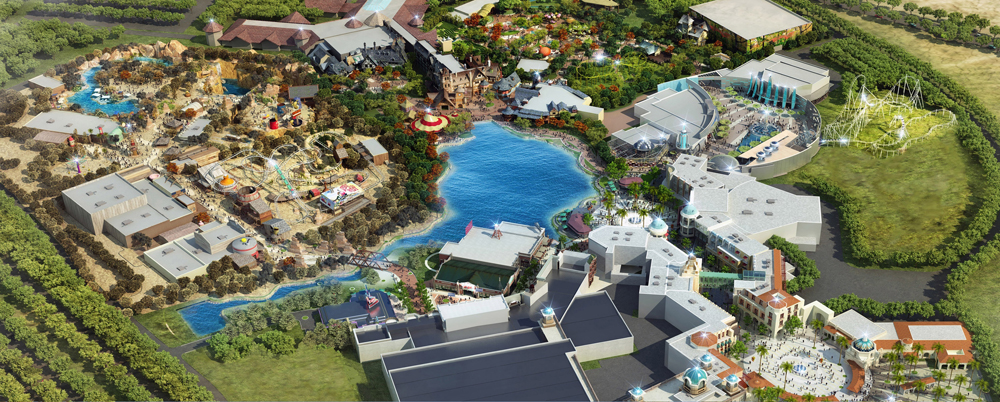 Plans to build a Paramount theme park in Alhama de Murcia have effectively been cancelled following a decision by the High Court of Justice of the region of Murcia.
Environmental organisation Ecologistas en Acción, who have fought against the proposal since 2011, denounced the theme park on the grounds that it would have "invaded" 21% of the land belonging to Sierra de Carrascoy and El Valle Regional Park, and demanded the project be officially scrapped. According to the organisation, 320,00 square meters of the land earmarked for the park is, in fact, protected by law, rendering it non-developable.
Destined to Fail
Given the project's tumultuous history, for many, this latest development will come as no surprise. Back in 2012, a foundation stone was laid at the site by then-regional president Ramón Luis Valcárcel, which was followed by a year-long delay before the project was tendered by promoter Proyectos Emblemáticos Murcianos SA (PREMURSA).
After failing to secure investors or, indeed, the necessary licences required to build the park, the project was delayed even further. PREMURSA's holding company Grupo Santa Mónica Sports SL then filed for bankruptcy in 2015, and its president Jesús Samper Vidal passed away later that year.

Much to the dismay of those hoping to capitalise on the theme park's construction, the land is now set to be reclassified as agricultural.
Have Your Say
Are you disappointed that Paramount Park Murcia is no longer on the cards, or do you feel relieved? Leave a comment and let us know!