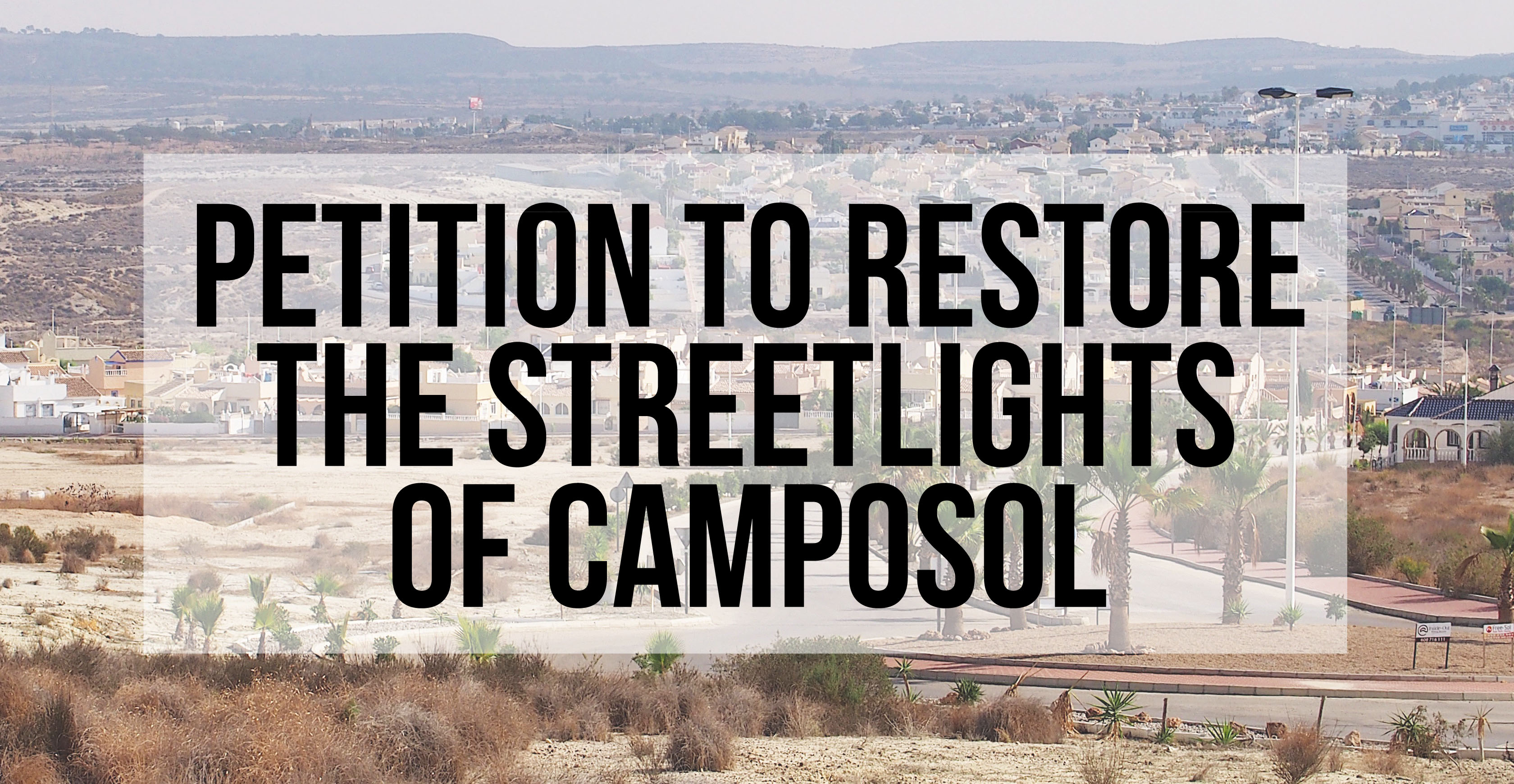 Camposol residents Tom Whiting and Aniela have launched a petition to restore the urbanisation's streetlights.
If you'd like to support the petition, visit TJ Electricals (Euronics) to sign a pre-written letter, which will then be forwarded to Mazarrón Town Hall on 27th November 2017.
Each letter is in Spanish, although there's an English translation available, and you'll have the opportunity to add a personal comment, such as the amount of time your street has been without working streetlights. Please leave enough room so that your comment can be translated into Spanish.
You must provide a copy of your passport and NIE certificate to support your letter but, unfortunately, there are no facilities to make copies inside the shop. If you don't have a copy to hand, Just Fabulous can copy your documents for a nominal fee.
If you're unable to sign the petition in person, click here to download a digital version of the letter which you can then complete and send to aniela_ph@hotmail.com, along with a scan of your passport and NIE certificate.
Have Your Say
Do you think that this petition will finally give the powers that be the push to restore Camposol's streetlights? Leave a comment and let us know!